UPDATE: 27/03/2020
Due to recent updates on COVID-19 the club has sadly decided to fully close this means we won't be open for casual roll ups, we would like to take this time to thank our members. Also to wish you all the best and be safe and continue to following NHS guidelines.
UPDATE: 17/03/2020
THE BOARD OF DIRECTORS HAVE AGREED THAT DUE TO THE CURRENT SITUATION REGARDING COVID-19 THE BAR AND RESTAURANT WILL BE CLOSED AND ALL LEAGUES, COMPETITIONS AND MATCHES ARE CANCELLED UNTIL FURTHER NOTICE.
THE CLUB WLL BE OPEN FOR CASUAL PLAY AT THE MOMENT BUT MEMBERS MUST ADHERE TO GOVERNMENT GUIDELINES WITH REGARD TO HEALTH AND HYGIENE.
---
UPDATE: 16/03/2020
With the Government announcing yesterday that we were entering the "Delay" phase to address the spread of "COVID-19" in England, the EIBA have held discussions this morning relating to its forthcoming National Finals and
general guidance to its Member Clubs and Counties.

It has been agreed that the following National Final events will be postponed: –

• Monday 16th March to Saturday 28th March at Nottingham IBC
• Sunday 29th March – Egham Trophy at Desborough Northants IBC
• Wednesday 1st April to Thursday 9th April at Nottingham IBC
• Saturday 18th April – Top Club at Riverain IBC

In addition, all Regional EBYDS Finals and the U18's International Trial are also postponed.

The EIBA will continue to follow the guidance and/or directives of the Government and Public Health England before announcing when the events are proposed to be re-scheduled, but this is unlikely to be before the Autumn of 2020.

In reaching this decision, the EIBA are fully aware that players/officials may have made accommodation arrangements for these finals, but its overriding concern is for the health and welfare of the bowlers, volunteers, administrators and spectators who would be at the events.

The demographics of the sport and the potential unknown underlying health issues of competitors/volunteers were key factors in reaching this decision.

For our Clubs and Counties, the EIBA recommend that they also consider the profile of their members and act appropriately for any planned activities now and in the future.

Currently the guidance from Government is that club sport fixtures can take place but to implement the following actions:-

• Regular washing of hands
• Use of Alcohol based hand sanitiser
• Coughing or sneezing into tissues which are then immediately placed into a bin
• Don't touch your face unless hands have been washed
• Members who develop symptoms or a cough to self-isolate
• Thoroughly wiping down bowls before and after use
• The shaking of hands pre and post-match to not take place

We will continue to monitor the situation and will act appropriately, if and when the advice from the Government/Public Health England changes.

The latest guidance can be found at:

Sport England www.sportengland.org/news/coronavirus-information-sector

GOV.UK – www.gov.uk/guidance/coronavirus-covid-19-information-for-the-public

NHS – www.nhs.uk/conditions/coronavirus-covid-19/
---
Protect Yourself and Others
Hi CBC Members,
By now you've heard all about coronavirus in the news, especially as it spreads to countries like Italy, Iran and South Korea. The good news is that protecting yourself against COVID-19 (and lots of other seasonal bugs) isn't as complicated as you might think.
There are four main ways you can protect yourself:
• Carry tissues at all times and cover your mouth with a tissue or your arm if you cough or sneeze.
• Wash and sanitise your hands frequently and thoroughly using the WHO recommended hand washing method.
• Avoid touching your face if you haven't washed your hands.
• Avoid contact with people who are ill.
Make sure to stay up to date with the latest government guidance and travel information to ensure you're aware of any actions you might need to take as the situation develops.
Dr Sarah Jarvis MBE, Clinical Director at Patient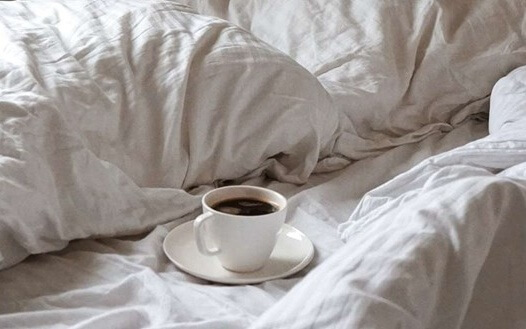 COVID-19: How to protect yourself against coronavirus
Prevention is better than a cure when it comes to preventing the spread of the new coronavirus, COVID-19. So what measures can we take as individuals and communities to protect ourselves?